새마을식당 aka… pure awesome. This is my go-to restaurant when my friends visit from America. Should you doubt it's supremacy simply type 새마을식당 into Google Maps and see the multitude of dots. It looks like chicken pox has taken over Korea. A delicious chicken pox. I'm fairly certain it is the most numerous chain in Korea; I seem to find a new one every week.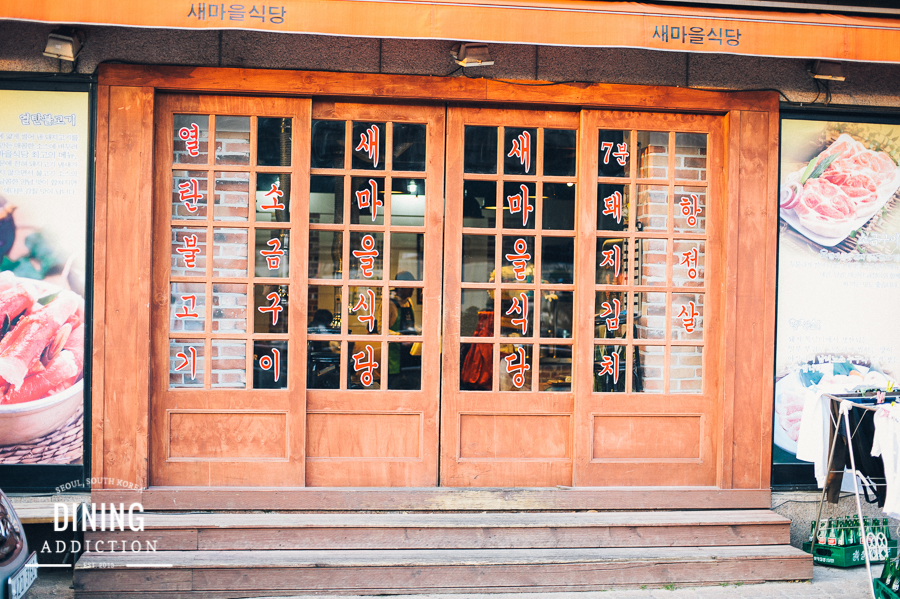 I'm a fan of restaurants that have limited menu options but do those few items well. That's what 새마을식당 does. By far they're most famous for their Pork 불고기 (bulgogi). Although bulgogi is usually made by boiling meat with soy sauce and sugar, 새마을식당 has totally redone theirs by cooking it on a grill with their unique special sauce. The sauce is magical. Spicy, but not too much. Slightly tangy. It has that unique sauce quality that is very flavorful but you can eat for hours.
열탄불고기 – Coal Bulgogi 7,000₩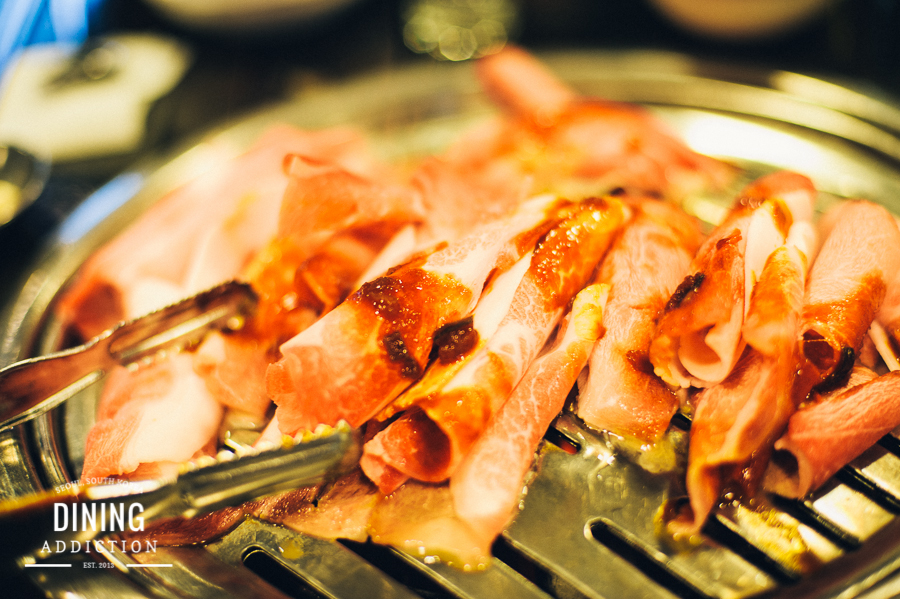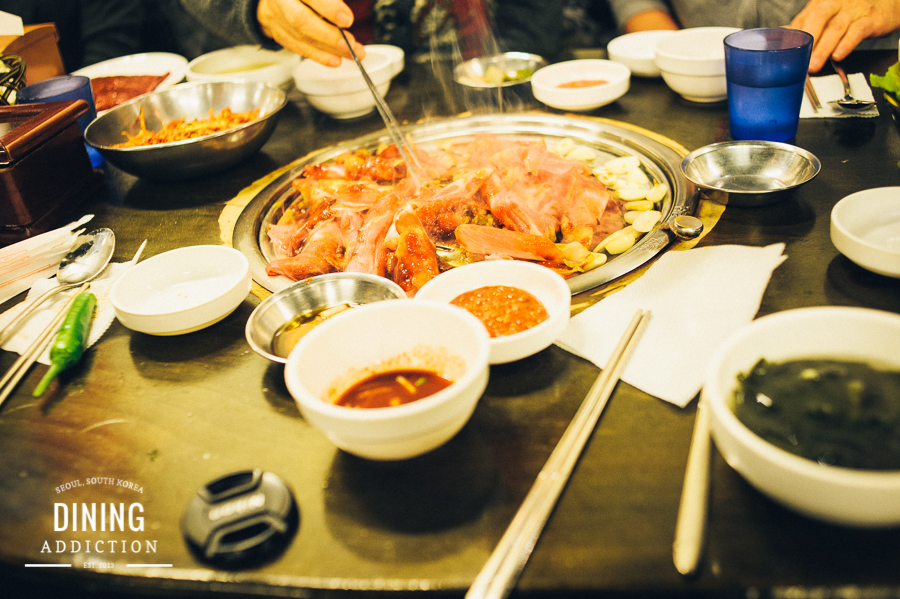 The port neck meat was just as good as it looks. Unmarinated. Just dip in a little sugar and enjoy.
항정살 – Pork Neck Meat 10,000₩





Next up is the Kimchi Jjigae (김치찌개) and Doenjang JJigae (된장찌개). I've had lots of kimchee jjigaes (korean stews) in my life. Kimchi Jjigae a staple in my family and my grandmother makes me about a gallon every few months. But as awesome as my grandmother's is, she can't hold a candle to this bonfire. Lots of people come here for lunch just for these. The style served here is unique. Take the jjigae and mix it with rice and geem (seaweed).
7분돼지김치 – Kimchee Chigae 6,000₩




새마을된장찌개 – Doenjang Jjigae



It's traditional practice to finish a meaty meal with either a rice or noodle dish. So either you can order one of the above jjigaes, or go for my favorite, Cold Kimchi Noodle Soup.
Cold Kimchee Noodle Soup (냉김치말이국수 naeng kimchi mal-ee guk-su) 4,000₩









Conclusion
A unique and wonderful take on bulgogi and jjigae. Everything on the menu is amazing.
English Name: New Village Restaurant
Korean Name: 새마을식당
Phone Number: 031.204.0778
Website: http://www.newmaul.com/
Directions:
To find it in your neighborhood, type in 새마을식당 in the map.
Like this blog? Subscribe.
Comments? Questions? Join the conversation by leaving a comment below.