Today's feature is on a naengmyeon place introduced to me by my mother a few months back. I pass through this neighborhood on my commute fairly often and so find myself taking a layover here every few weeks or so. With the weather being scorching as it is, a chilly bowl of spicy noodles nails the target.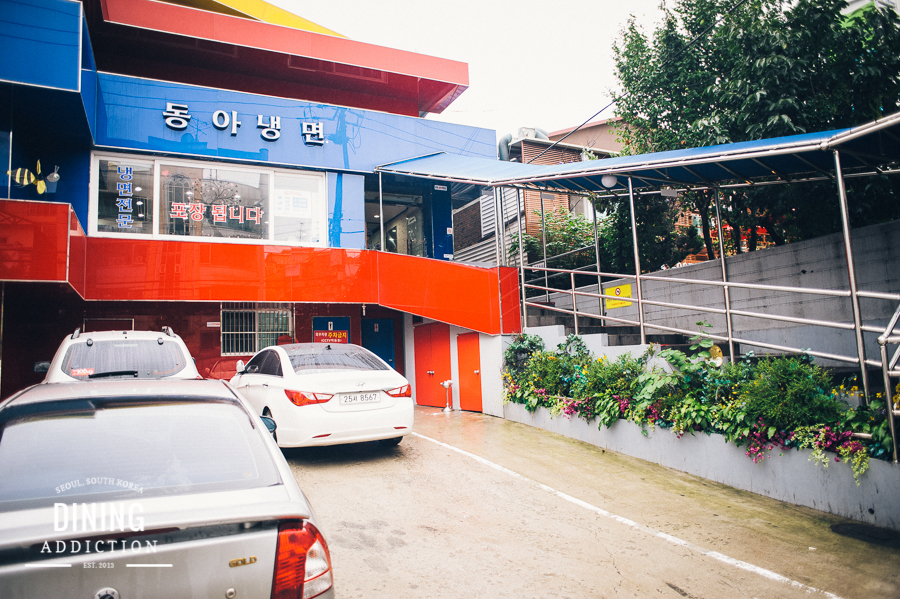 Even though the restaurant is ugly with a gaudy blue and red color palette, the restaurant is huge and very efficient. During a rush hour lunch I counted 12 servers/cooks scurrying around. The menu is simple: Water Naengmyeon (문냉면) or Spicy Naengmyeon (비빔냉면), and Steamed Dumplings (왕만두). My preference is to order the Water Nengmyun and throw in some spicy sauce.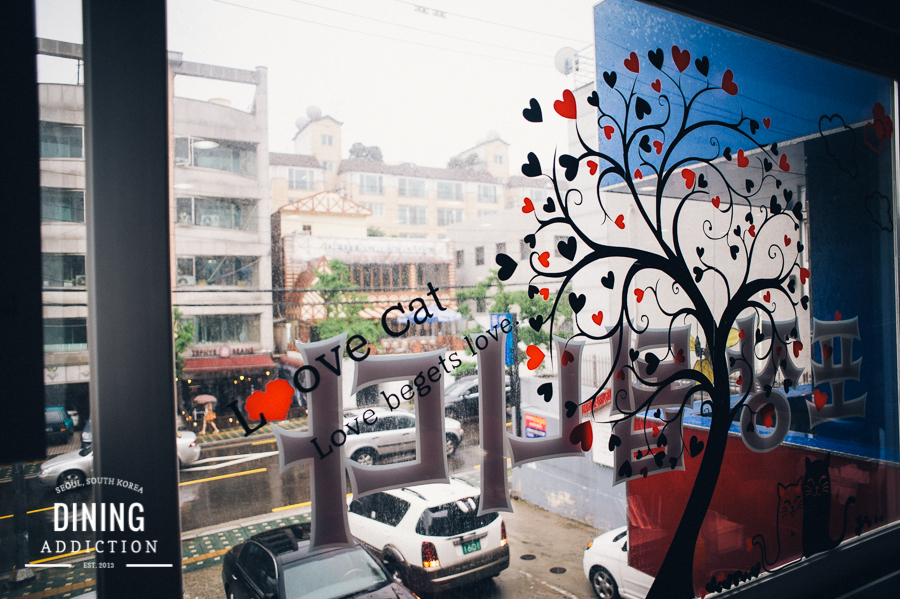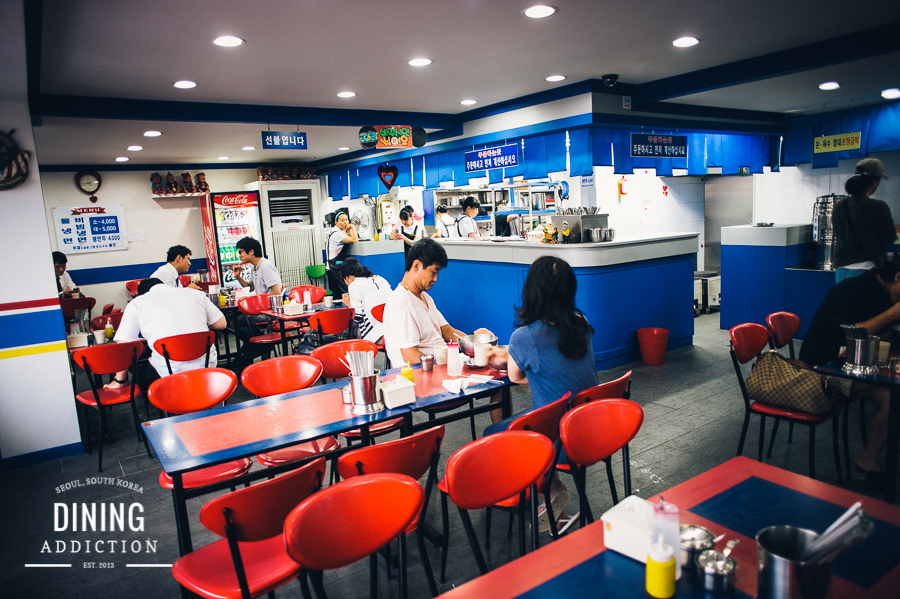 The nengmyun is tasty. Honestly actually, a slight bit sweet for my preference, but overall great. The soup is perfectly salted and the noodles nicely chewy.



How to Eat Here
Dongha Naengmyeon is an order/pay first restaurant. So take a seat, decide what you want, and head up to the counter to order and pay. (Water naengmyeon is pronounced mool-neng-myun. Spicy nengmyun is bee-beem-neng-myun. And dumplings are wang-man-doo.) Then grab some of the spicy meat soup (육수) and water from the station and wait for the naengmyeon. After getting the naengmyeon, cut it in half with the provided scissors, and season it to taste with the spicy sauce, vinegar, mustard, and (I have no idea who puts this in…) sugar.



View Dining Addiction – Seoul in a larger map
The Rundown
Another of my favorite naengmyeon places in Seoul. Definitely check in if you're in the area.
Donga Naengmyun 동아냉면
9:30a-10:00p
02-796-7442
Seoul, YongsanGu, HannamDong 657-43
서울특별시 용산구 한남동 657-43