Casablanca is no secret these days and has been written about on every food review portal in Seoul, both large and small. So naturally, I need to copy everyone else. But there's a reason this place is famous, because it's ridiculously delicious. The style is the epitome of what I love, a small selection of items, done right.
Though the menu is simple, there's nothing simple in their cooking. Casablanca is owned by two brothers, Wahid and Karim Naciri. Wahid, still just shy of 30, is a trained chef, and knows his way around the kitchen. One of the main ingredients in all of the sandwiches is a traditional Moroccan street food called makooda, which is fried mashed potatoes. Yes, fried mashed potatoes. Somehow its even better than it sounds. The makooda and other ingredients are served in freshly toasted French Bread from a local Syrian bakery.
Warning: Casablanca sandwiches can take some time to prepare. With no one in line, one will take at least 10 minutes and this can easily double with some people waiting. That doesn't seem to deter anyone, and certainly never me, as I think most people recognize and even appreciate that quality food requires proper prep time.
The brothers who run the place are as nice of people as you can imagine and always welcome me with a knowing smile. After my second visit they even remembered my order (chicken sandwich, low mayo).
The hours are strange, so be aware. They're open on weekdays from 5:30p-10:30p (or whenever they run out), and on weekends from 1p-10:30p. And they're closed on Mondays.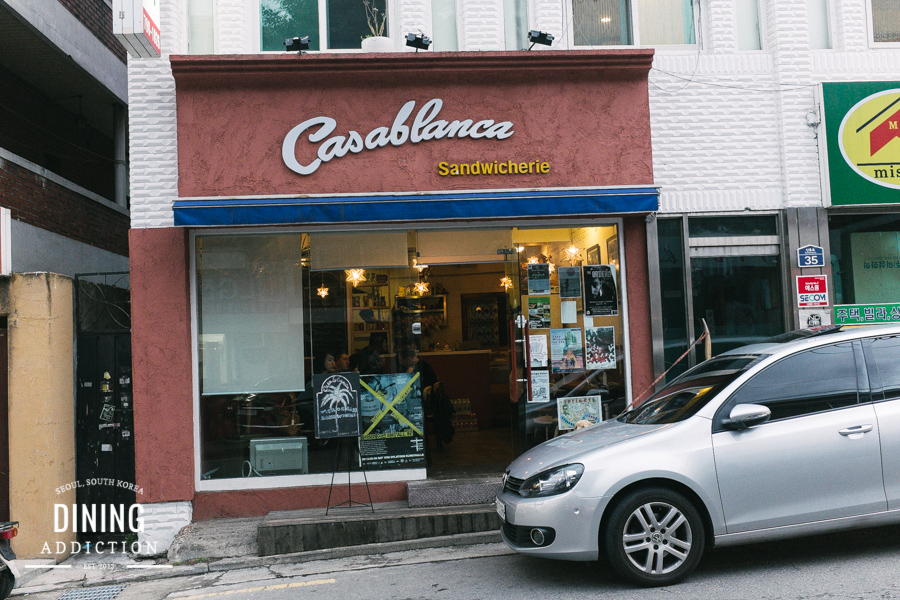 The brothers working their magic. Check out the simple menu. Sometimes they have little triangle shaped cakes that are a must eat.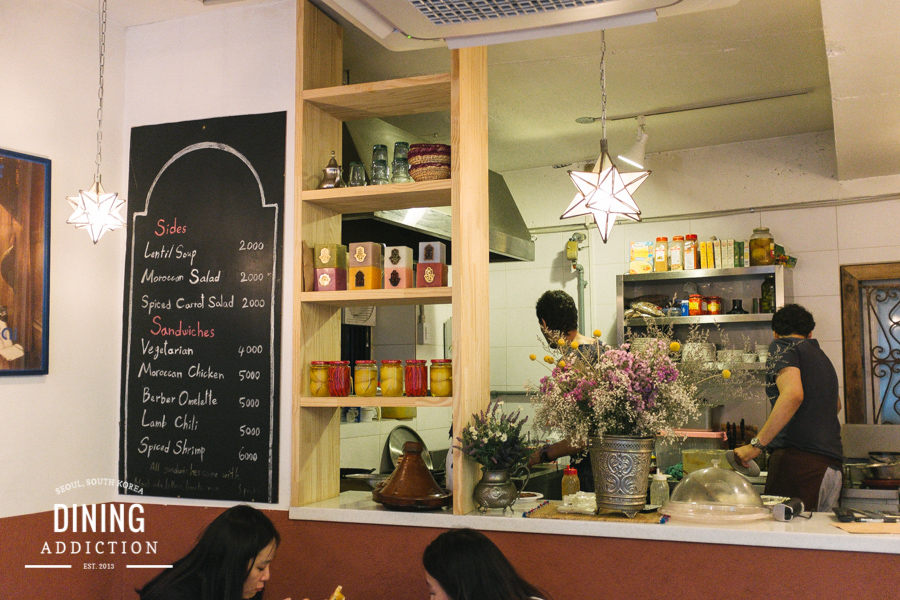 Moroccan Chicken 5,000w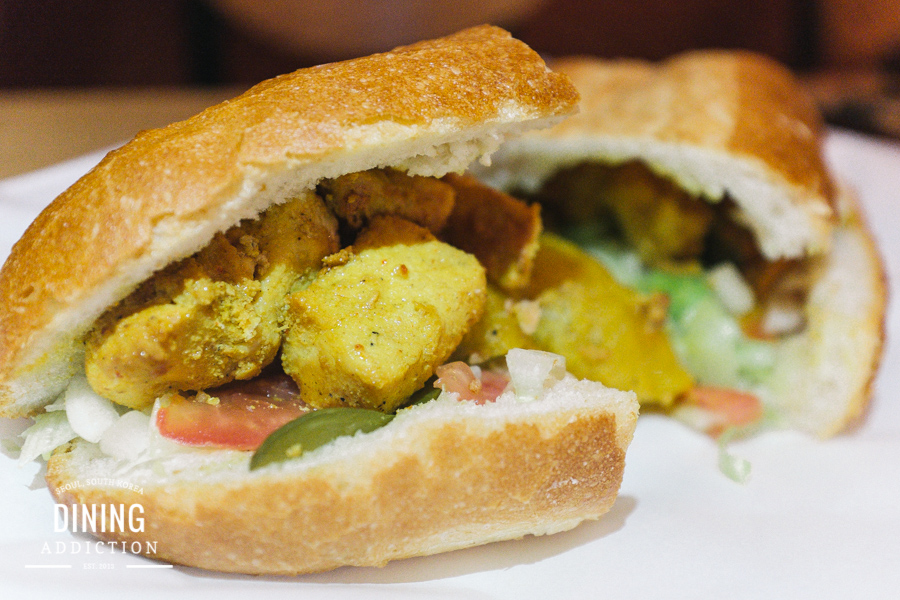 Spiced Shrimp 6,000w



View Dining Addiction in a larger map
Casablanca Sandwicherie
Seoul, Yongsangu, Yongsandong2ga 44-8
서울 용산구 용산동2가 44-8
02-797-8367
Hours:
Weekdays: 5:30p – 10:30p
Weekends: 1p – 10:30p
Closed Mondays.