Amongst the hustle and bustle of diners and waiters, Primo Baciobaci remains comfy, with pots, scribbles, and forgotten Christmas decorations adorning its walls. Perhaps it is the low-key vibe that attracts so many customers. Or maybe the food? We'll get to that in a sec!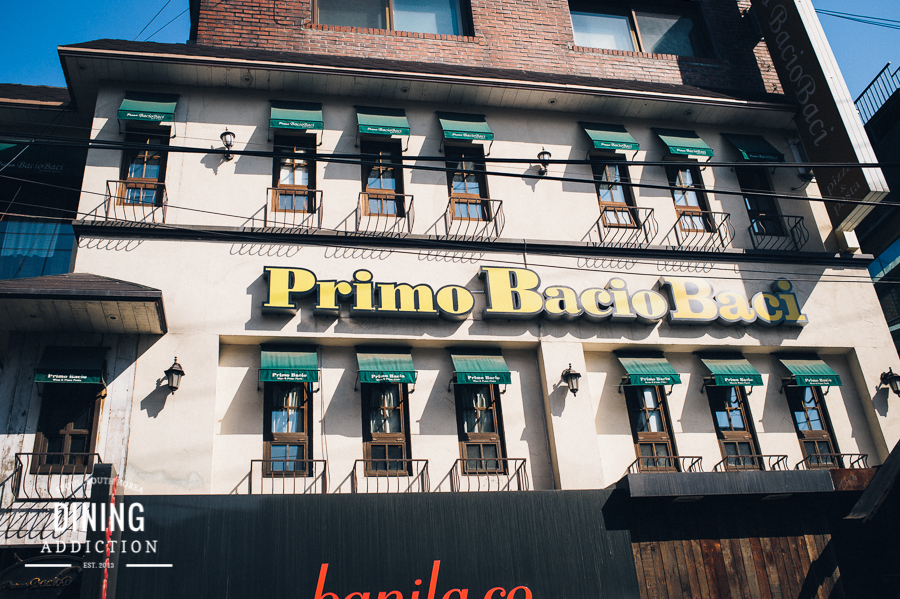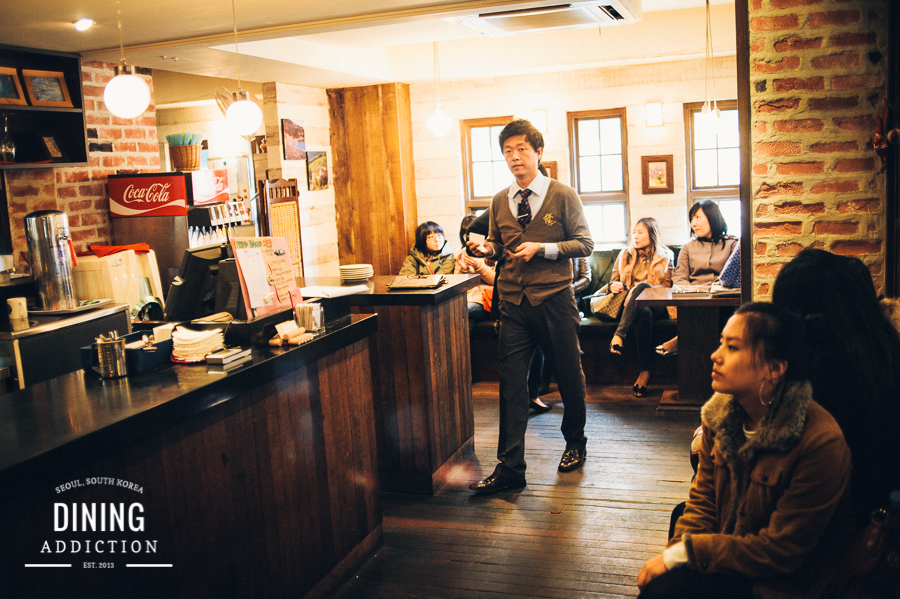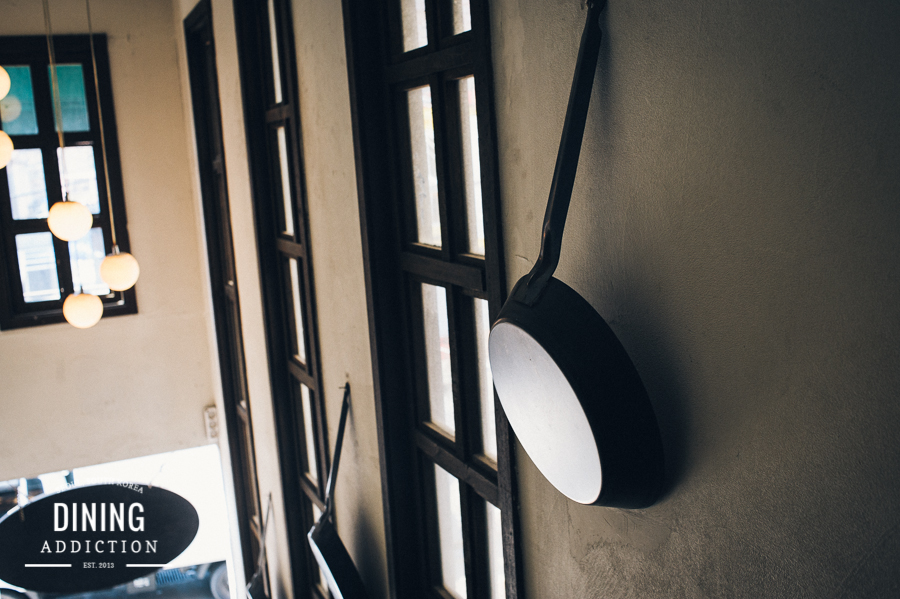 We went on a Wednesday afternoon around 1:30. Since the restaurant is too busy to accept reservations, we walked in expecting to wait. The magic of Primo is this: the host tells you 20 minutes. You look around and spot 15 other guests waiting to be seated. After 20 minutes, the host calls your name. Promise kept! The efficiency doesn't stop there. After we were seated upstairs, the waiter took the order that we had been mulling over for 20 minutes and delivered a basket full of bread. Sweet. My favorite part about Italian restaurants. But wait, what is it with this sweet doughy texture? Mushy. Wet. Bread.  If they took some sugar out and stuck it in the oven a bit longer, I think that the bread would've been supreme. 1 point for service, dock 1 point for bread.

Everything moves quick here. Our entres were delivered after only about 4 minutes. I ordered the special of the day: Shrimp Curry Pasta in Cream Sauce. The pasta was perfectly cooked perfectly, al dente. And the sauce, can't forget the sauce. Let's just talk about cream sauces in general for a second. Most people put way too much butter, or salt, or FLOUR in their cream sauce. I find it very rare to find one to my liking. But this Curry Cream Sauce. My god. Seasoned to perfection. Rich. Full-bodied, but not overbearing.
Pasta of the Day: Shrimp Curry Pasta 13,000₩




Giin had the Nero – a cream based pasta with baby octopus and squid ink served in a bread bowl. I'm not usually one to mix seafood with pasta, but I tasted it anyway. Hold it. It tasted exactly like my curry pasta but with a slight seafood twinge! They came up with the perfect cream sauce, and applied it to Pastas A-Z. Apparently the cream sauce is what this place is famous for;  especially the Pane, a spicy cream spaghetti served in a bread bowl.
Nero – Cream and Squid Ink Spaghetti in a Bread Bowl 12,000₩




To top things off, mango or strawberry sorbet. Free of charge. Well done, Bacio. Who isn't a sucker for "service items?" We recommend the mango: tart and tasty. The strawberry was a bit milky and bland.

Three locations:

The Rundown
Excellent untraditional Italian food. Especially famous for their cream based pastas served in bread bowls. No reservations. Expect to wait, and be glad you did.
25,000₩ for two.
Like this blog? Subscribe.