I'll be honest first, I don't really like Japanese Udon. It's okay, but honestly I would rather eat pho three times a day than eat udon once. It's not that udon is not great, but for me, the opportunity cost is too high. But my buddy Mike promised this place would change my mind about udon. Apparently its a super popular spot in Hongdae and consistently has lines out the door. Well, he was wrong, I still don't like udon. But I can appreciate that this place does it well, so I'm going to share it. Now that I've thoroughly excited you, heh…
So today there was no line out the door, but the entrance is charming.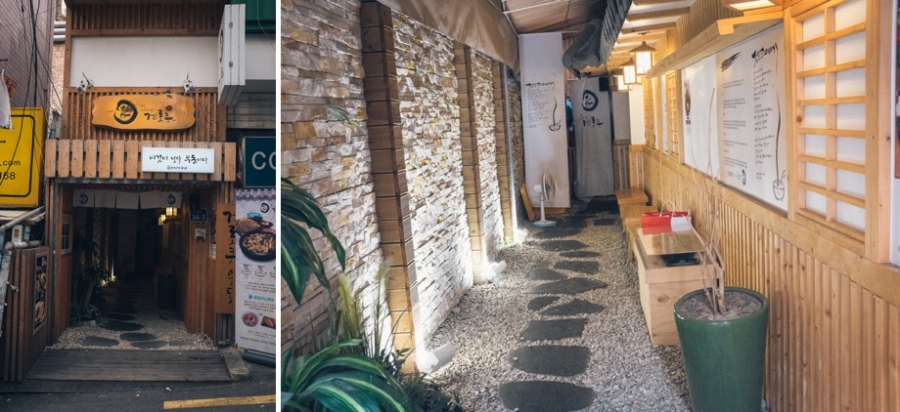 Ee-na-lee 이나리 2,500w
We started with 이나리, which is a sweet and sour tasting wrap with vinegar rice on the inside. My mom used to make this a lot for me when I was young so it brings back some nostalgia. It's nothing fancy, but a nice little bite to start with.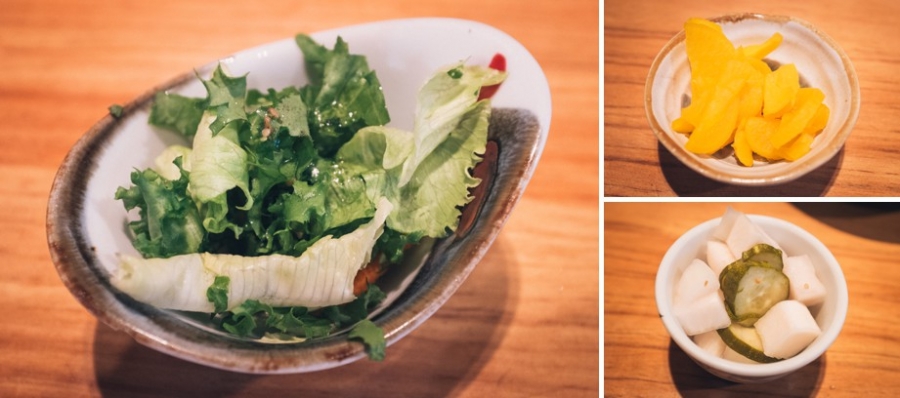 Chicken Udon 지도리우동 7,000w + 2 pc 키즈네 1,500w x 2 + 2pc 모째 1,500w x 2
Here is the Chicken Udon, regular size (보통). The brown stuff on top and the white on bottom were extra orders, and we actually meant to just get one of each, but accidentally ordered two of each. So it was a bit more expensive than we anticipated, but that was our fault. The ingredients are fresh, the chicken nicely marinated and tender, and the soup perfectly flavored. It's hard to find a right salt balance, but I felt this soup was done just right.


Beef Udon 니꾸우동 7,000w + 2 pc 키즈네 1,500w x 2 + 2pc 모째 1,500w x 2







View Dining Addiction in a larger map
겐로쿠우동 신촌점
02.365.8555
서울 서대문구 창천동 5-60
5-60 Changcheon-dong Seodemun-gu Seoul Korea