Seolnongtang is oxbone soup where the bones are boiled so long that the broth turns a milky white. The flavor is a bit subtle and intentionally under seasoned and so it meant to be salted at the table. Generous portions of meat are served along with plenty of green onions, kimchi, and rice.
Shin Seon Seolnongtang is a very popular and numerous seolnongtang chain that can be found throughout Seoul. I've personally been to the locations in Shinchon, Hongdae, and Bundang. Though it's a great lunch option, it's 24 hour service and delicious broth makes it an especially attractive post drinking / sobering up stop.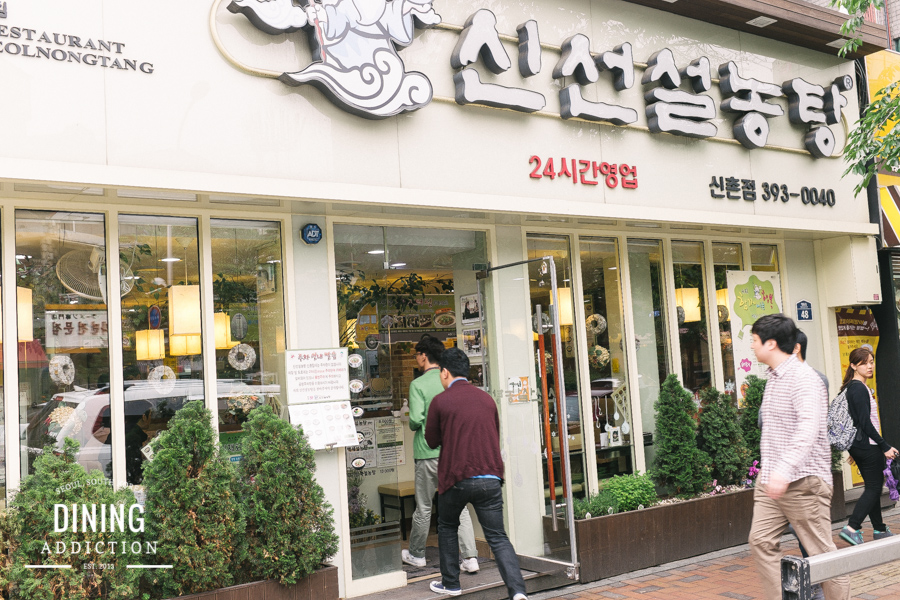 Seolnongtang 설농탕 7,000w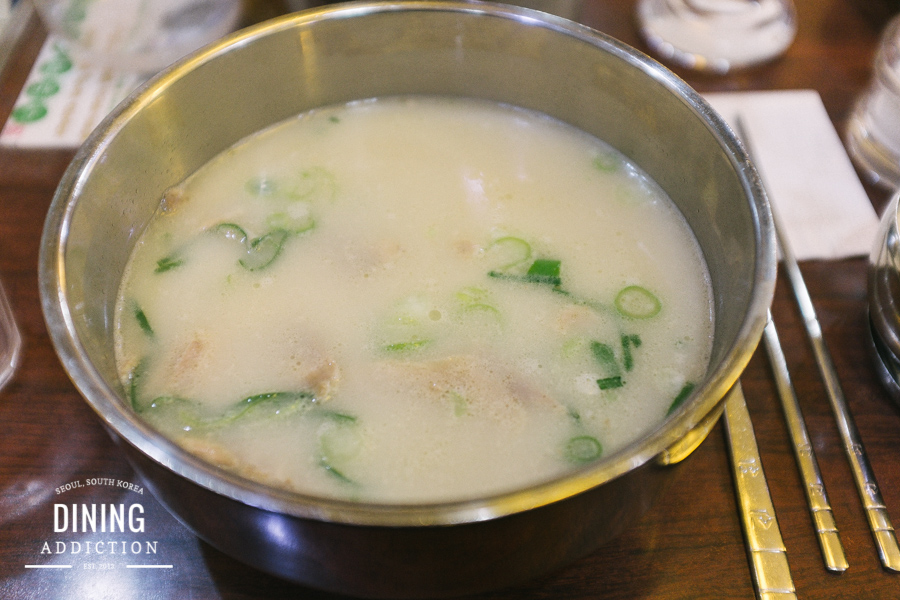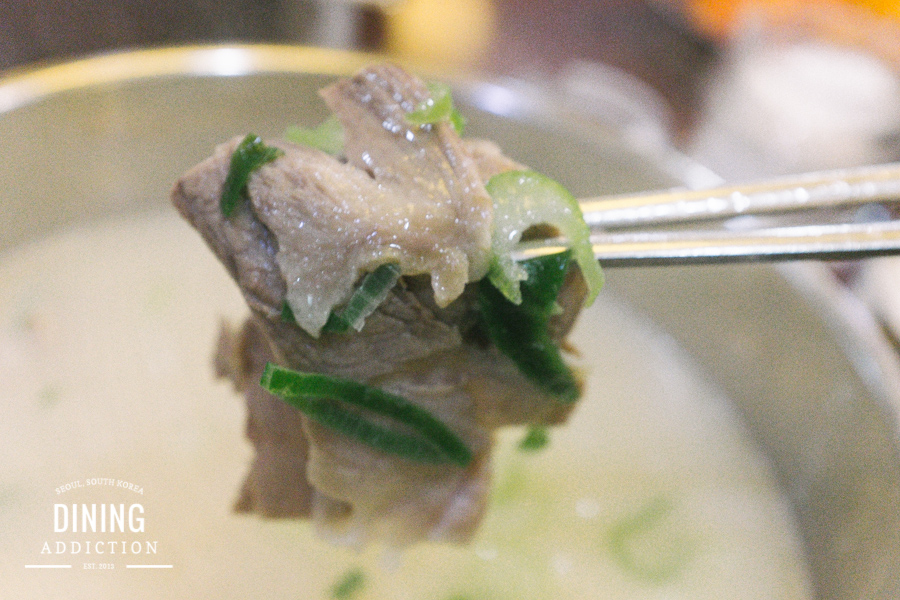 Three types of kimchi are served. Two varieties of the regular cabbage sort, one being fresh, and one being older with a stronger flavor. The third is called gakdugi and is made from radish.






So nice of them to keep a mirror handy. It sucks walking around all day with some red pepper flakes stuck in your teeth.

View Dining Addiction in a larger map
Shin Seon Seolnongtang
Hongdae: 354-1 Seogyo-dong, Mapo-gu, Seoul, South Korea (서울 모포구 서교동 354-1) 02-337-6400
Shinchon: 5-38 Changcheon-dong Seodaemun-gu, Seoul, South Korea (서울 서대문구 창천동 5-38) 02-393-0040
Myungdong: 2-2 Myeongdong 2(i)-ga Jung-gu, Seoul, South Korea (서울 정구 명동2가 2-2) 02-777-4531
(There are many more locations but I didn't want to list them all. Just type 신선설농탕 into google/naver maps.)
http://www.kood.co.kr/
24 Hours