The all you can eat Korean BBQ wars have expanded down to San Diego from LA. Thank the Lord God Almighty for this blessing. San Diego desperately needs more of Korea's best export, Korean women. Korean food is great as well.
This weekend I had the pleasure to finally make it to Taegukgi, which for you non-Koreans out there, means The Korean National Flag. Having just spent 4 years in Korea, gorging my ever growing roturnd stomach on the finest Korean BBQ at the minimum of once a week, I can honestly say I'm a Korean BBQ expert. With that said, Taegukgi was mostly fantastic. On the whole they've got most things right, and if you stick with the right items, you'll be fine. And as this is all you can eat, if you happen to order something that doesn't fit your palette, just revert back to the tried and true.
I came here on a busy Saturday night and was promptly ushered into a bustling and spacious dining hall by a friendly bright-eyed hostess. For being such a large and busy restaurant, Taegukgi does not skimp on the staff. I'd actually go so far as to the say the service was perfect. Our server was almost always just within reach, our waters were kept filled, our plates were brought quickly, our grill pans were changed regularly, and most importantly our soju cup was replaced immediately after being dropped. A kind young Korean girl in her pajamas who said she was the owner even made her way to our table and asked how our meal was. How sweet.
The all you can eat dinner menu is divided into Original ($21.99) and Premium ($25.99) with the premium having several more… premium items. We opted for the Original as I could eat Beef Brisket all night and not want for more. And the beef brisket did not disappoint. I ordered at least 5 plates of it. We also branched out and tried several more options like the Rib Fingers, Tongue, and Squid. Of those, I'd highly recommend the tongue, but personally did not enjoy the Rib fingers or squid. Your taste may vary, but I found them lacking. But Beef Brisket is typically a fairly expensive meat in Korea and is likely one of their highest costed meats at Taegukgi.
Also, their salad is amazing. It reminds me of the Japanese style salad I used to order extra portions of at Benihana when I was young.
Just a few warnings, there is a two hour time limit and they say you'll be charged for leftover meat, however they kindly did not charge us.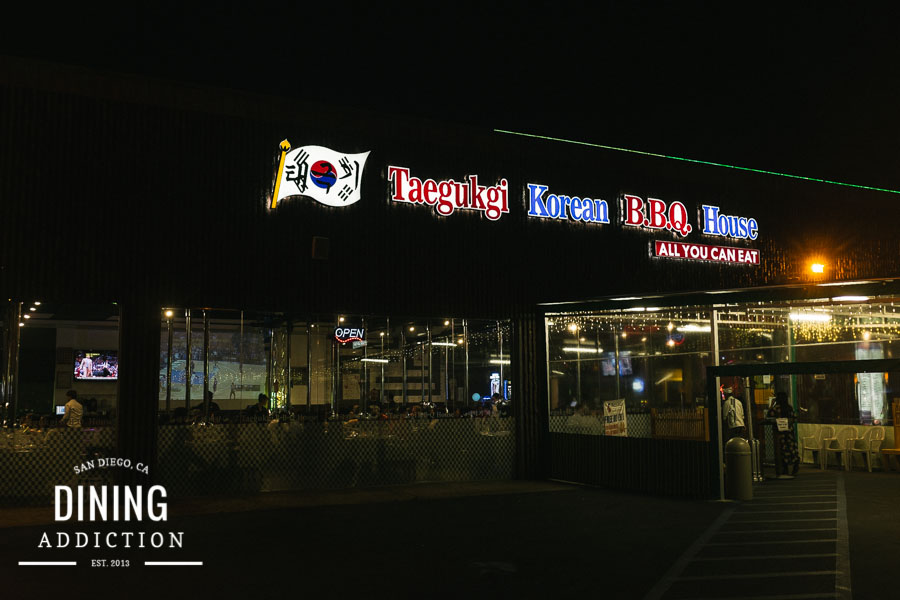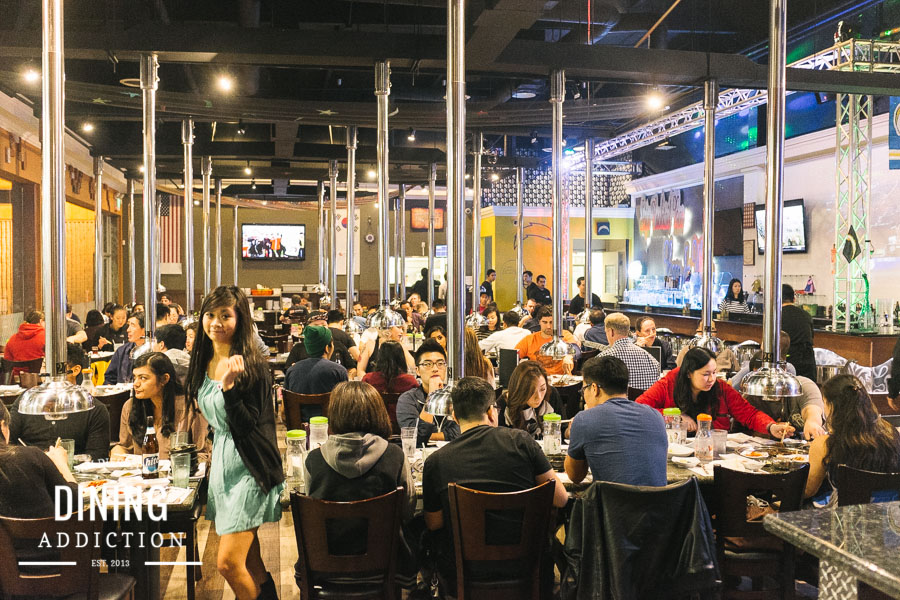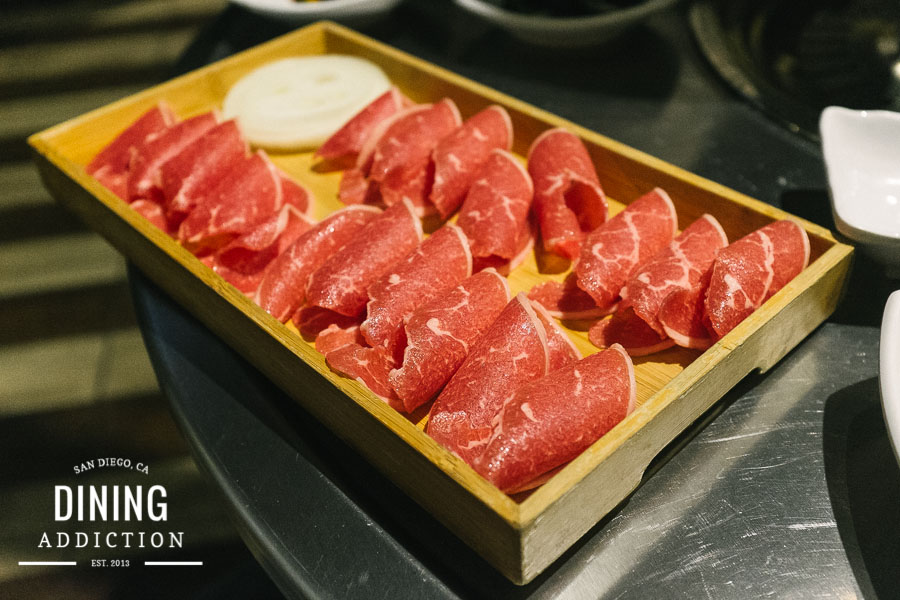 Details
7655 Clairemont Mesa BLVD #501
San Diego, CA 92111
858-277-1554
http://www.tggsd.com/
MENU
Sun-Thur 11a-12a
Fri-Sat 11a-1:30a