The best part about returning to San Diego has probably been the explosion of breweries. I must admit I was never in the "brewery scene" before I left; I knew nothing of the industry. I still don't actually, but I do know that I can't seem to go a weekend without a friend suggesting we go to a brewery. This weekend we hit up Pizza Port in Solana Beach. Their name is perfect, because I can't figure out what they should be better known for, their pizza or port. Both are amazing.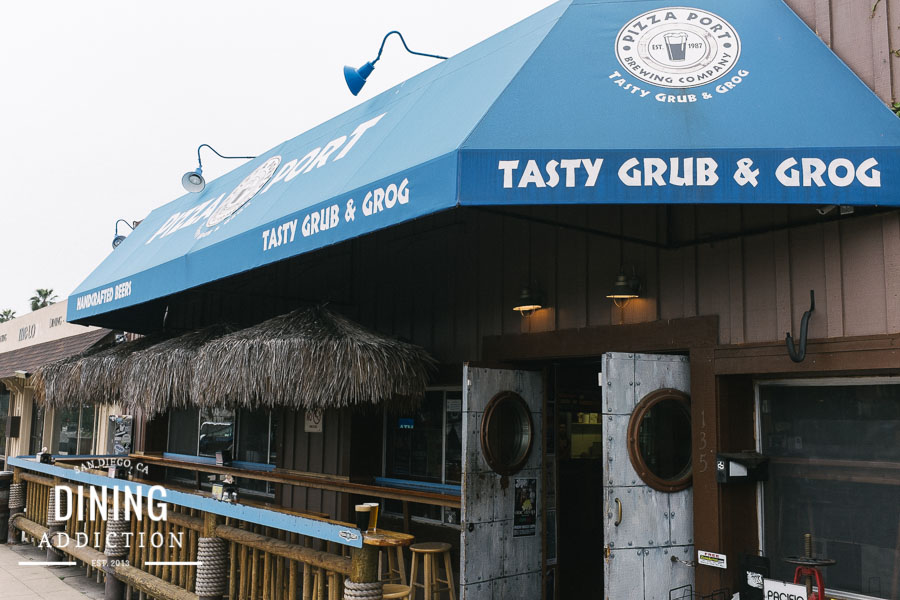 The atmosphere is casual. You could stop in by yourself after work, or come in after surfing with a large crowd. As beach culture seems to encourage – anything goes.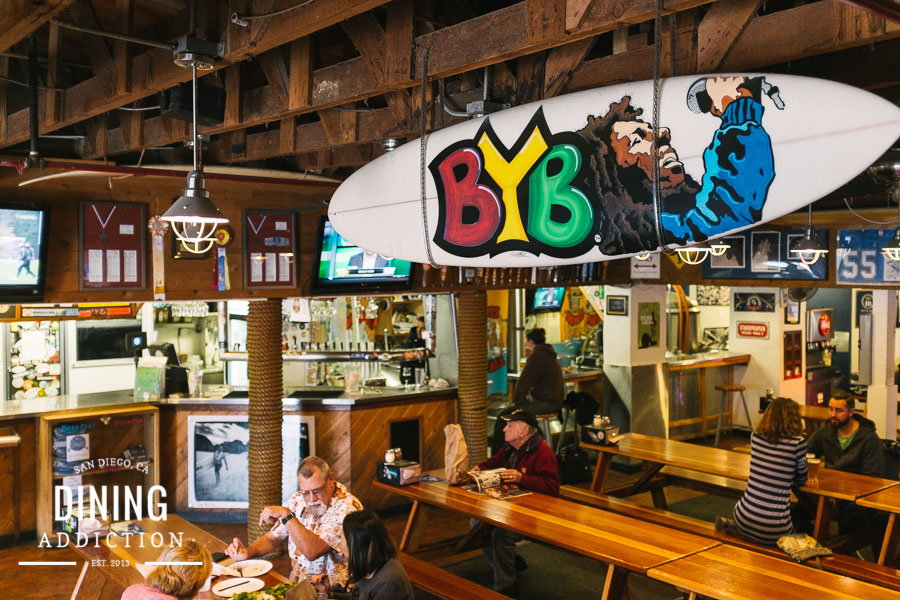 I can't remember the names of any of these beers. Apparently I'm not a very good food blogger. But I can say they were delicious, especially the red ale show in the lower photo. Here you can also see a nice patio. Unfortunately it was one of the coldest winter days of the year on this particular day, which isn't saying much for San Diego. But just slightly too cool to sit outside.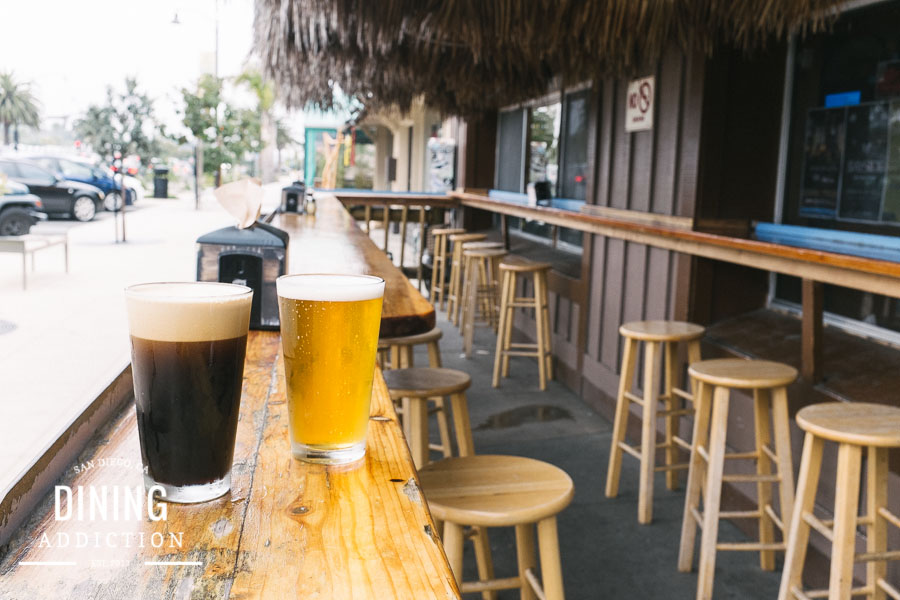 But poor Toby was stuck out there (im)patienty waiting as usual. Thanks Tobes. It looks like he wants that beer.

Beer Buddies ($3.25)
Simply a basket of the most amazing breadsticks imaginable. Baked fresh, they take a few minutes to come out, but they're worth the wait. They're perfectly crispy on the outside and fluffy on the inside. A perfect name for a perfect dish – they're the perfect complement to any beer.


Small BBQ Chicken Pizza ($8.50)
By this point we were so full off of beer and beer buddies I wasn't sure we'd be able to handle this little pizza here. Carb overload. But we undid our belts and after the first bite I knew it wouldn't be a problem. Just like the beer buddies, the pizza was perfectly cooked and a perfect savory complement to our beers. I'm looking forward to going back to try the rest of their pizzas. They also have a create-your-own option that I wouldn't mind trying. On a side note, I just had Volteros Pizza in Kearny Mesa for the first time this week, and it was just crap. Drive out to the beach and enjoy some high quality pizza at Pizza Port.


Details
Solana Beach Location
135 N Hwy 101
Solana Beach, CA 92075
858-481-7332
http://pizzaport.com
Sun-Thurs: 11a-10p; Fri-Sat 11a-12a
Other Locations:
Carlsbad
Ocean Beach
San Clemente
Bressi Ranch